Description
Mercedes BECKER MAP PILOT Apple Carplay and Android Auto Upgrade for OEM Screen
This new product will take your 2011 – 2015 Mercedes multimedia system to the next level with wireless Apple Carplay, Android Auto, Screen Mirroring and USB playback features.
Simply insert it into your car's original Becker Map Pilot base deck, which is located inside the glovebox, pair your phone via bluetooth and thats it! 
Device also support aftermarket reverse camera RCA video input and has built in reverse camera control.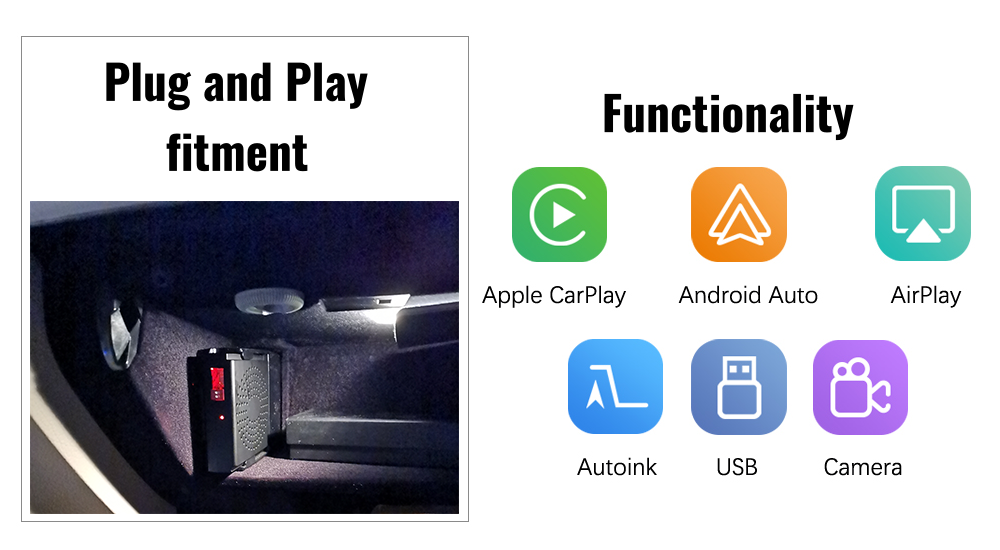 1. Support wireless Apple CarPlay by pairing BT, transferring by WIFI.
2. Support wired CarPlay as well by connecting lighting cable(phone is charged at the same time).
3. Support mirror link for Android Phones.
4. Work with Google Map, Waze and Apple Map with live traffic information
5. Work with Spotify, Apple Music, Amazon etc.
6. Voice control works by saying "Hey Siri…"
7. Support to connect rear camera
8. Come with USB input for connecting external storage to play music and videos.
9. EQ adjustable. High audio quality with multiple band (Pop, Rock, Soft, Standard..).
10. OEM buttons control supported.
Compatible with 2011 - 2015 Mercedes-Benz Equipped with BECKER MAP PILOT Base and Removable Nav Module NTG4.5 / NTG4.7 /Audio 20+ and 5.8 inch screen
List of Compatible Mercedes Models:

Mercedes A-Class W176 : 2013 – 2015
Mercedes B-Class W246 : 2011 – 2014
Mercedes C-Class W204 : 2011 – 2014
Mercedes E-Class W212 : 2011 – 2014
Mercedes CLA C117: 2013 – 2015
Mercedes GLA X156 : 2013 – 2015
Mercedes CLS W218 : 2011 – 2015
Mercedes GLK X204: 2013 – 2015
Mercedes SLK R172 : 2013 – 2015
Mercedes ML & GL W166: 2012 – 2015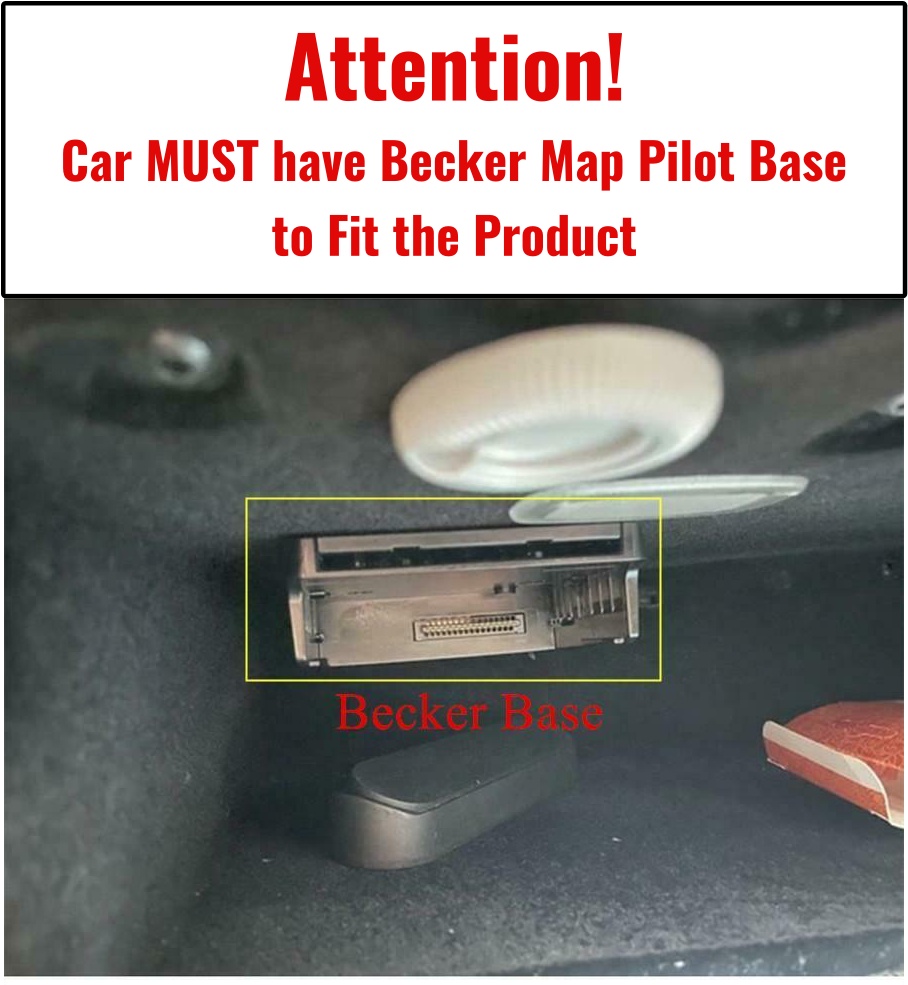 Mercedes-Benz BECKER MAP PILOT Apple Carplay Android Auto Upgrade Package Content:
1x Apple Carplay Android Auto Smart Box
1x USB RCA AUX Cable
1x User Manual