Description
Land Rover Carplay Android Auto MMi
Wireless Apple Carplay, Android Auto, Screen Mirroring, Navigation interface for original Land Rover Screen
For Land Rover 2011-2019 with Bosch/Harman 7′, 8′, 10.25′ inch Multimedia Screens
Additional Interface for Land Rover Navigation
This Range Rover Android Auto and Apple Carplay retrofit interface enables you to use Apple CarPlay and Android Auto (Waze, Google maps, Sygic, Apple Maps, Maps.Me on your car's original screen!
Interface menu is activated when NAV or Navigation is selected in original menu.
All original multimedia screen functionality is retained, except the original navigation function.

Landrover Carplay interface connects sound via AUX input
Land Rover Range Rover Sport Apple CarPlay & Android Auto example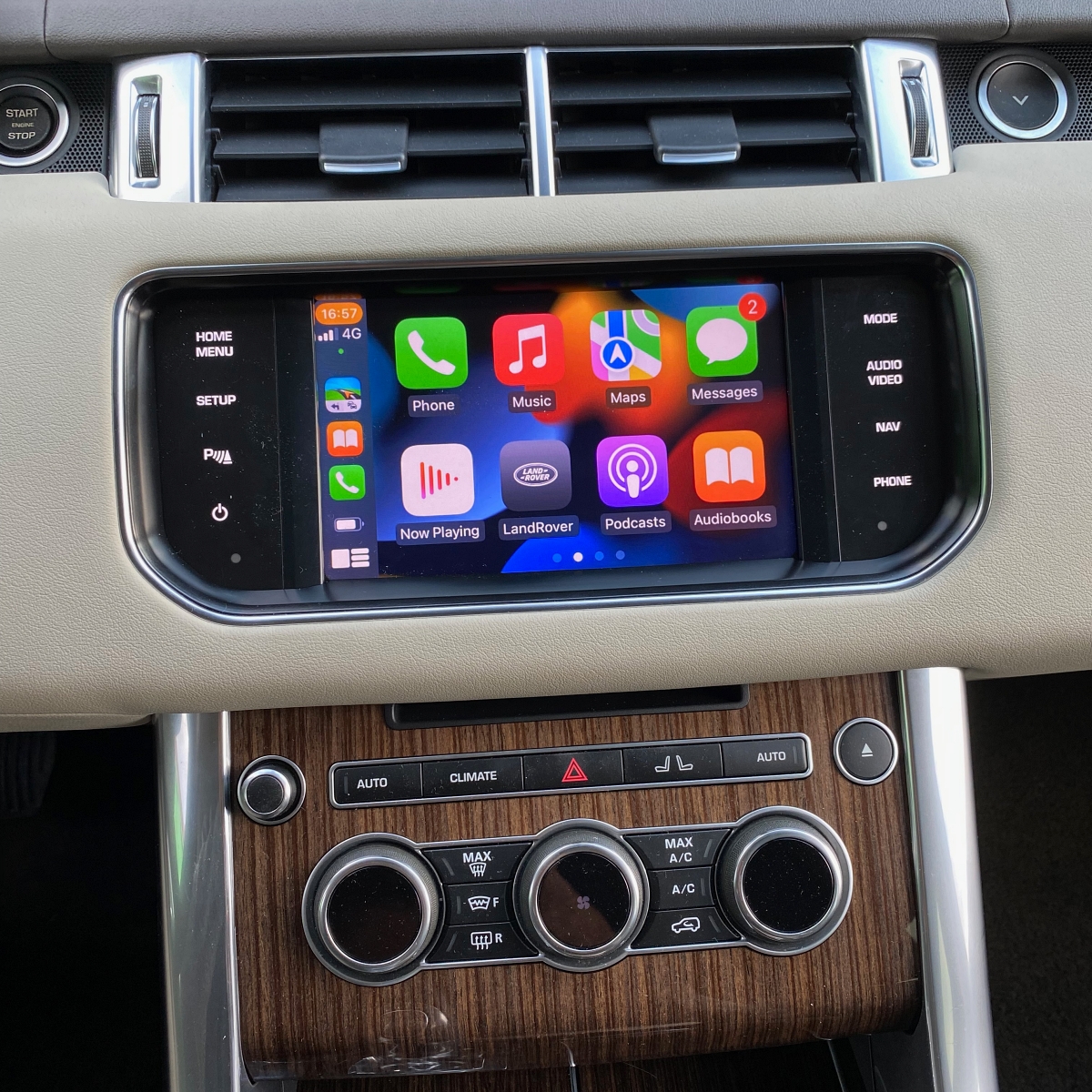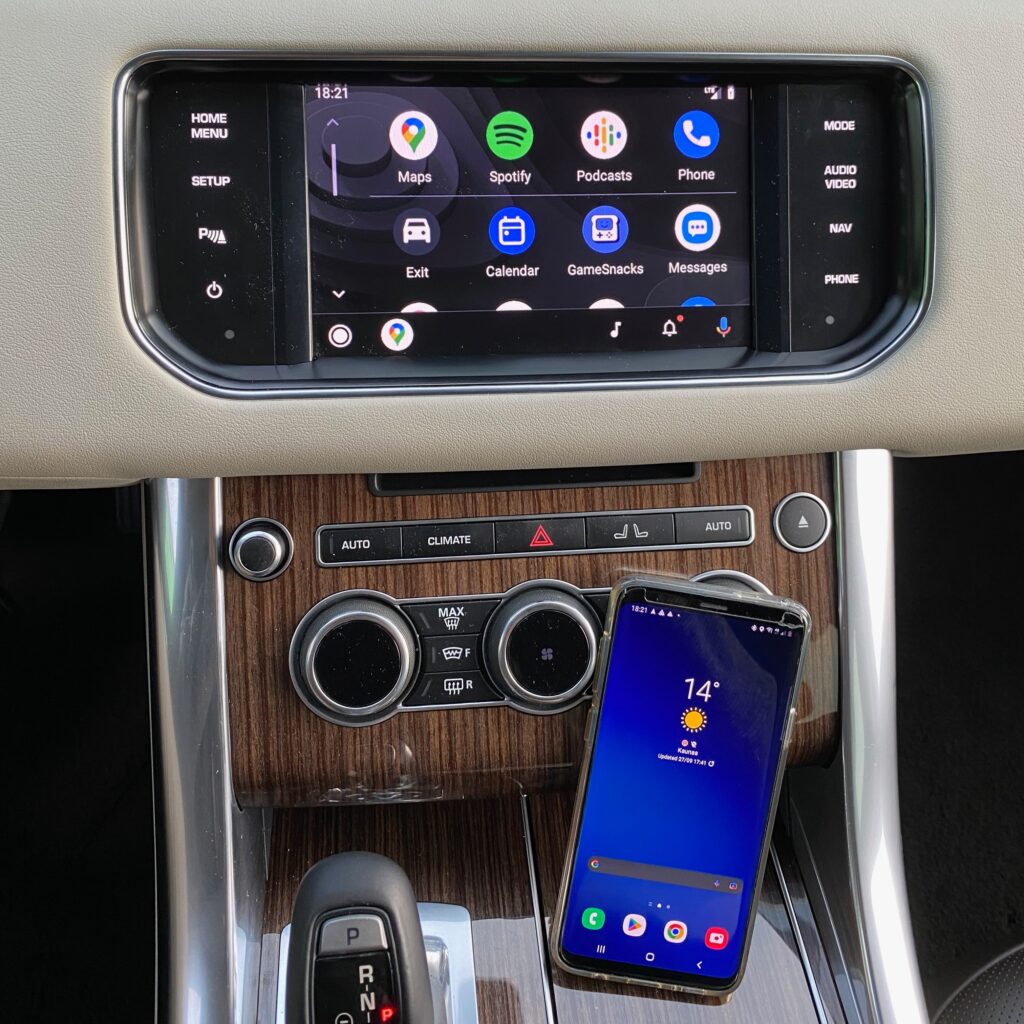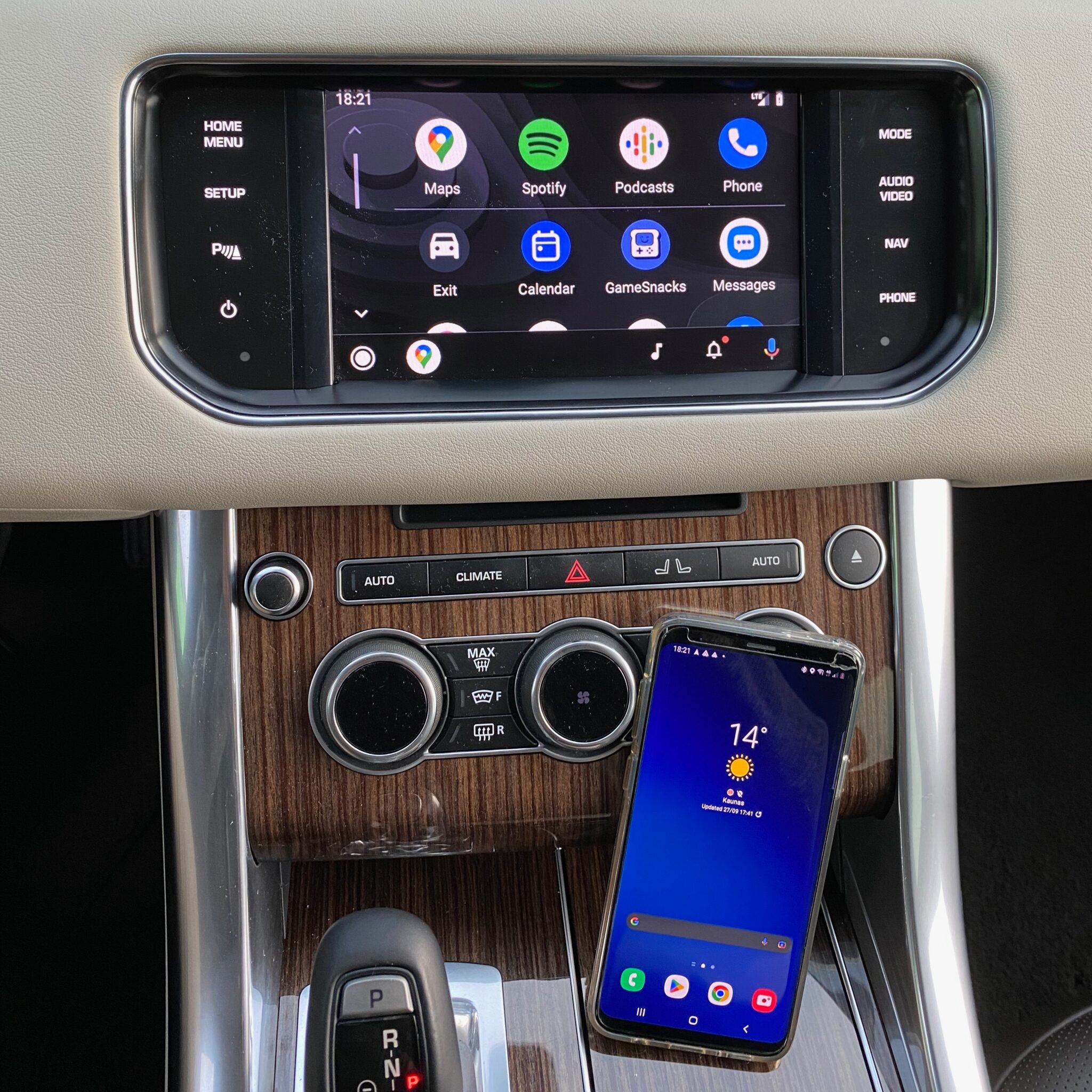 Wireless connection with iPhone or Android Devices
Pairs wirelessly via Bluetooth to activate Apple CarPlay/Android Auto and transfers information via WIFI.
Control Spotify, Apple Music, Deezer, Youtube Much and other apps on original screen.
Audio and Video files playback from USB flash storage.
System switches back to original camera view, when reverse gear is engaged.
LAND ROVER NAVIGATION APPLE CARPLAY AND ANDROID AUTO RETROFIT BENEFITS
–Plug and Play installation, no need to cut wires or do programming of the headunid.
– Works with original media screen, no need to change the screen.
– Wireless Apple Carplay and Android Auto via WiFi and Bluetooth, or optional USB connection.
– Original functionality is retained – return to the original menu at any time with single button press.
– The original display of car's cameras or parking sensors are retained.
– Interface and app control by steering wheel, original knob/keypad/joystic, and phone.
– Voice control with Siri or Google assistant.
– USB interface for playing music or video files.
– Sound system equaliser control.
–Rear view camera input and setting.
–Front view camera intup for aftermarket camera.
– Easy installation – no need to cut and solder wires, easily removed if needed.
Integrated with original Land Rover controls.
Compatibility with 7' / 8' / 10.25' Inch Land Rover Screens
Land Rover Bosch Navigation System:
Range Rover L405 (2011-2015) 
Land Rover Evoque L538 (2011-2016) 
Land Rover Sport L494 (2011-2015)
Land Rover Discovery 4 L319 (2011-2016)
Land Rover Harman Navigation System:
Range Rover L405 (2015-2018) 
Land Rover Evoque L538 (2016-2018)
Land Rover Sport L494 (2015-2018)
Land Rover Discovery Sport L462 (2016-2018)
The easiest way to check if your Land Rover have Bosch or Harman Headunit is to look at the clock placement on the screen
Bosch

Headunit clock is always on the

right

side of the screen
Harman

Headunit clock is always in the

middle

of the screen
*CHECK THE PICTURE BELOW*
Land Rover Bosch 7" / 8" Headunit
Land Rover Harman 7", 8" Headunit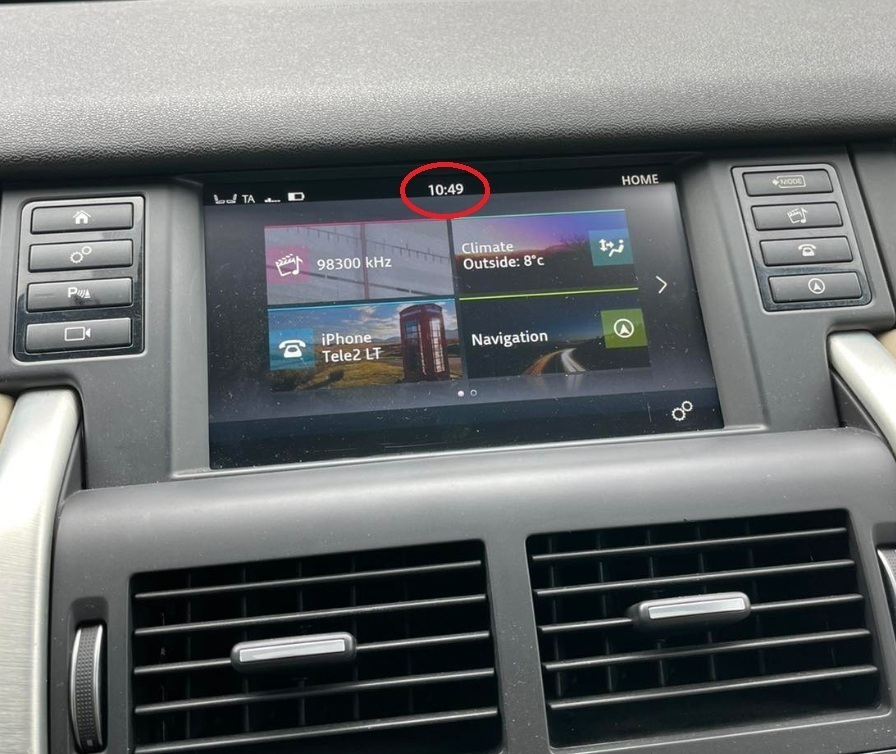 Land Rover Harman 10.25" Headunit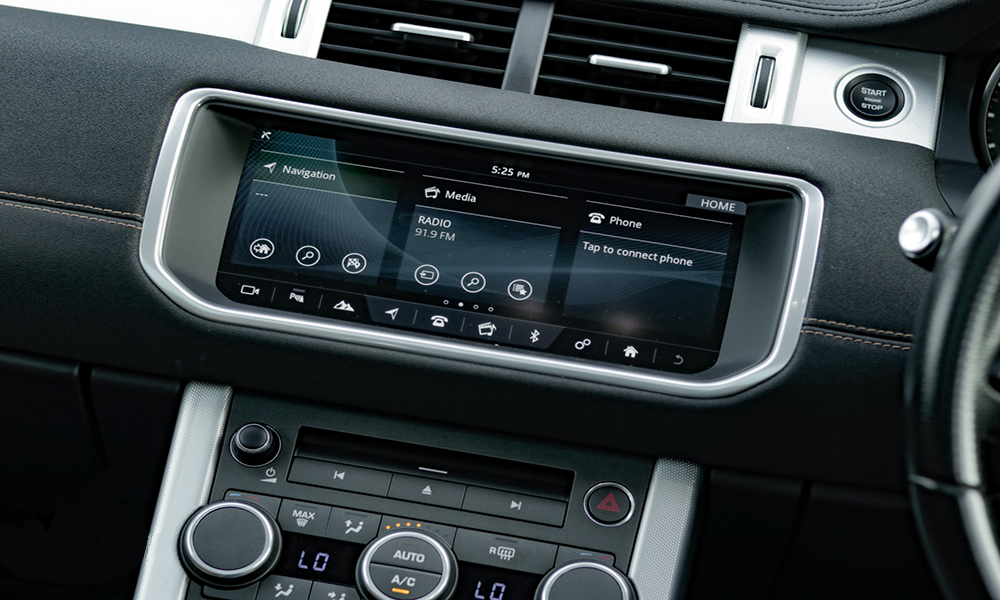 Land Rover CarPlay Android Auto interface will fit 7′ / 8′ / 10.25′ inch Original Land Rover Navigation Screens

Land Rover Car Original DVD Player placement can also help to find out which type of multimedia your car have.
Attention! Integration is not compatible with "leaning" " Pop Up" type of Harman 10.25″ screen!
Land Rover Bosch Multimedia Kit
Land Rover Harman Multimedia Kit
Everyday we work hard to make driving experience of our clients better and happier!
#1. High Quality
We sell only top quality appliances. This device is CE/ROHS/FCC/ISO9001 certified.
#4. Update
Free updates for Land Rover Carplay Android Auto interface. Easy to update via USB drive.
#2. Plug and Play
You don't need to do any programming or slicing OEM wiring. Simply reconnect wires and enjoy Carplay.
#5. Relevance
Support 7″, 8″, 10.25″ inch screens.
Support Original Camera and PDC
#3. Client Support
We provide an easy to understand electronic installation guide and we are ready to answer all your questions by email or social media.
#6. Installation
Installation is straight forward, however still needs some skills and time. We also suggest to find a professional installer to do it.