Description
Converted Apple Carplay to Android 10 system Ai Box PLC−S31
Faster and more stable connection
High performance
Lower power consumption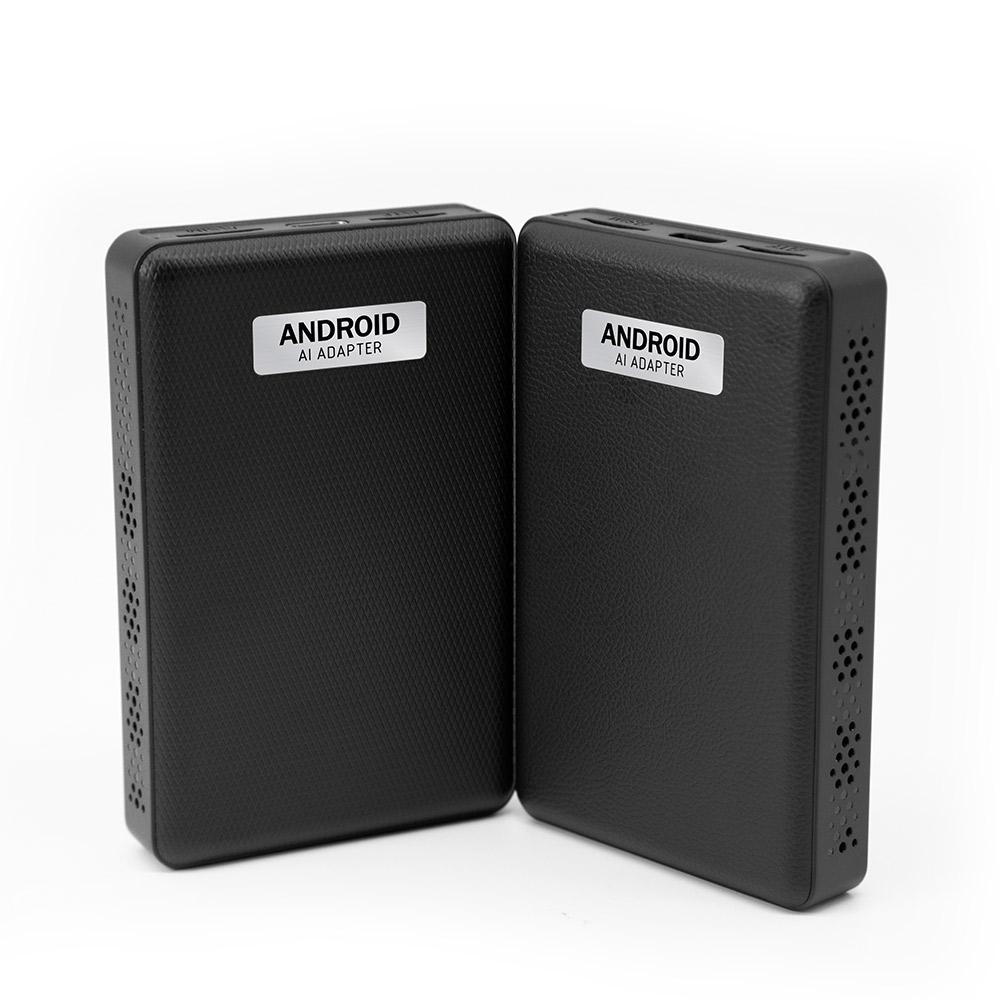 Latest Android Ai Box digital innovation device for cars with original Carplay and touchscreen
Android Ai Box is a Carplay latest, fastest and most powerful add-on device that allows you to download and use Android apps on your car's screen much more efficient way than before. Android Ai Box takes advantage of the car's original Carplay access and provides an independent Android 10 operating system with all applications already loaded to Google Play:
Google Maps, Waze, Youtube, Netflix, Google Chrome, VLC player, Spotify, Tiktok and many more available for download from the Google Play store.
Exclusive to Android 10. Android Ai Box supports screen mirroring – you can stream the screen image of your Apple and Android smart device to your car's screen. In addition, the Android Ai Box can play a wide range of high-quality video and audio formats from a connected USB memory stick.
The Android Ai Box also functions as a Carplay wireless set-top box (wired 2 wireless) – when Apple Carplay is selected, the device will move, connect wirelessly to your phone and activate the Apple Carplay function in the car. The device also supports wired Carplay and phone charging.
This accessory connects to the internet via your smartphone's personal hotspot or internet tethering internet access. It is also possible to connect to an external 4G modem. The device does not connect to the original car WiFi network. Ai Box supports SIM slot 2G/3G/4G LTE data network. Surfing becomes accessible at any time.
Android Ai Box also supports wireless Carplay or Android Auto while Android system is running. With this device you now can switch freely and don't wait at all.
The device uses the GPS signal of the smartphone. This new Android Ai Box do not use GPS antenna, device connection becomes easier. It also supports extra SD card with max 128GB memory.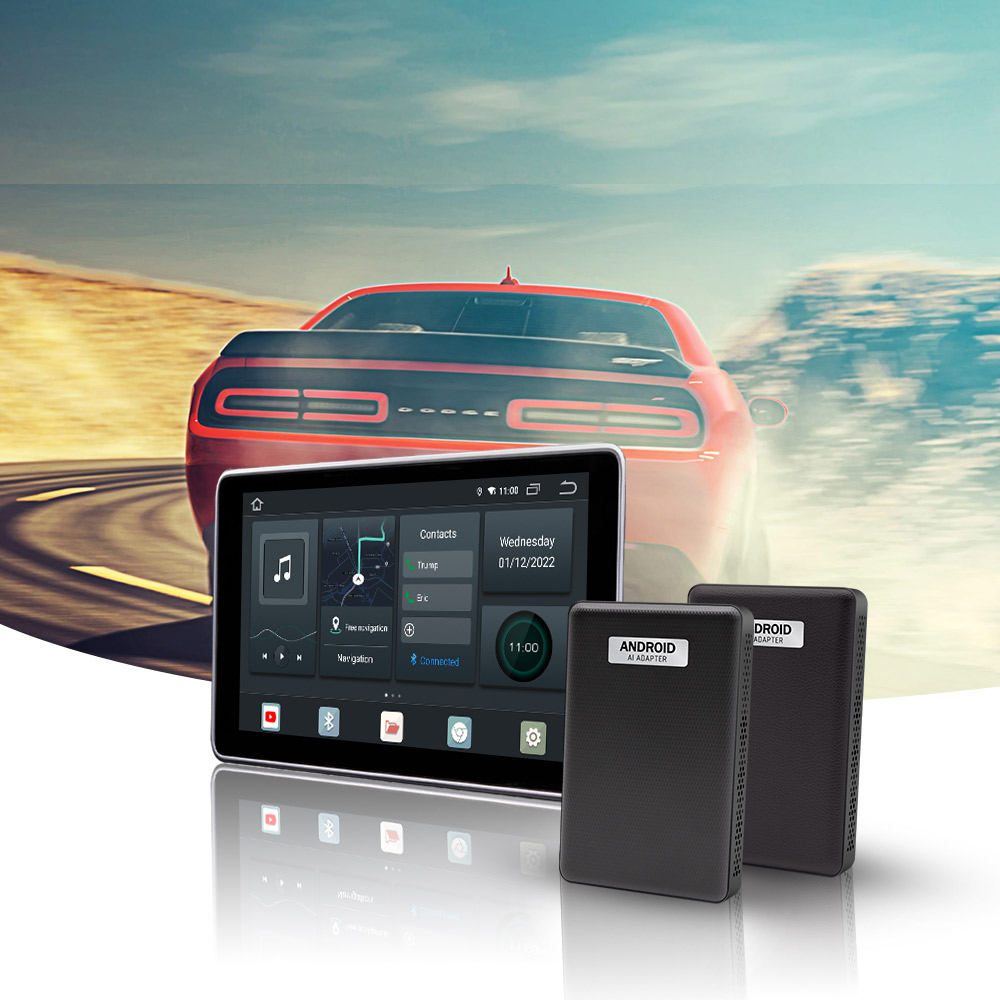 Make sure your vehicle has factory wired Apple CarPlay function. Easiest way to test is to plug in an iPhone in your vehicle's USB ports. Ai Box available for cars manufactured from 2015 and newer. Also check whether your car model is listed below. If you still don't know your car has Carplay or not, feel free to contact with us.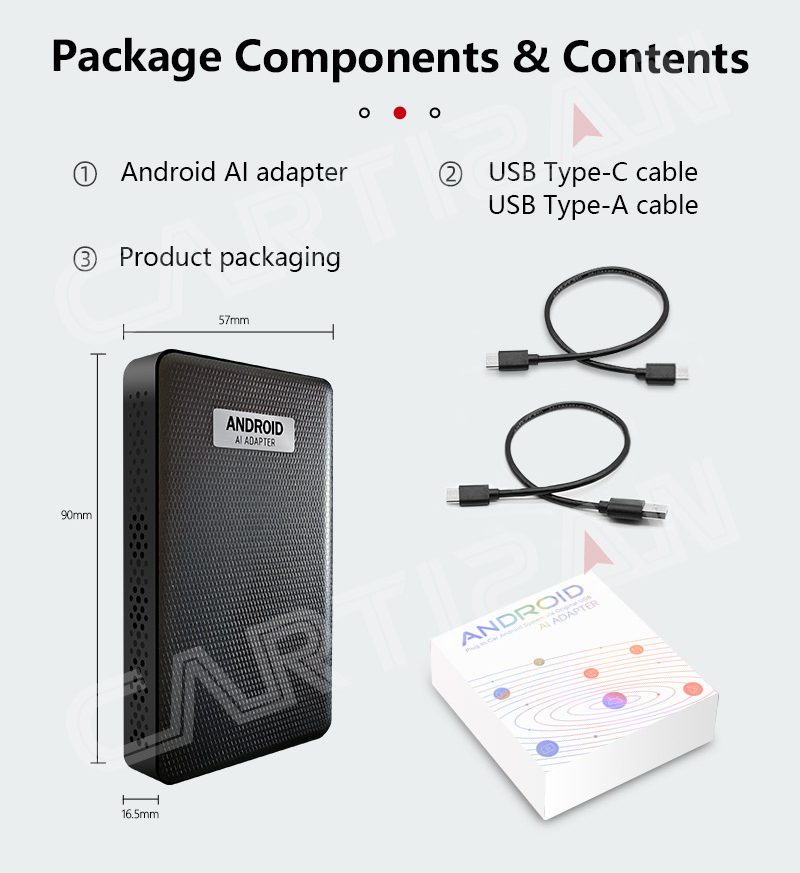 Operating system
Android 10.0 Operating System
Processor
Qualcomm QCM6125
(Octa-core, up to 2.0 Ghz)
RAM
4GB RAM + 64GB ROM
Expandable Memory
Micro SD card (up to 128GB)
SIM Card Network
2G/3G/4G LTE
Wi-Fi
Dual Band 802.11 a/b/g/n/ac
2.4 GHz+5 GHz
Bluetooth
BT 5.0 (for iPhone/Android
smartphone hands-free calling &
audio streaming)
Power Input
USB 5V
GNSS
Built-in GPS, GLONASS, Beidou
Operating Temperature
-30~75 °C
Dimensions
90*57*16.5mm
Enjoy Saving Original Control, Multiple Control Methods
Intelligent Voice Control
Plug and Play carplay dongle, No trouble of installation. Download what you whant. No software restrictions, You can download any apps: YouTube, Netflix, Waze etc.
Support multiple control methods, OEM Steering wheel controls, Ai voice Control.
Switch between apple CarPlay and Android system at any time without exiting the system. Enjoy faster, newer most powerful Android Ai Box device in your car. Let Android Ai Box make your driving easier.
Wireless Android Ai Box PLC−S31 CarPlay Adapter
Wireless Connection. Enjoy Your Relaxed And Safe Driving
WiFi & Bluetooth,​ Plug and Play,​ Original car Upgrade and Online Upgrade with Google Play apps will make travelling more comfortable and efficient.